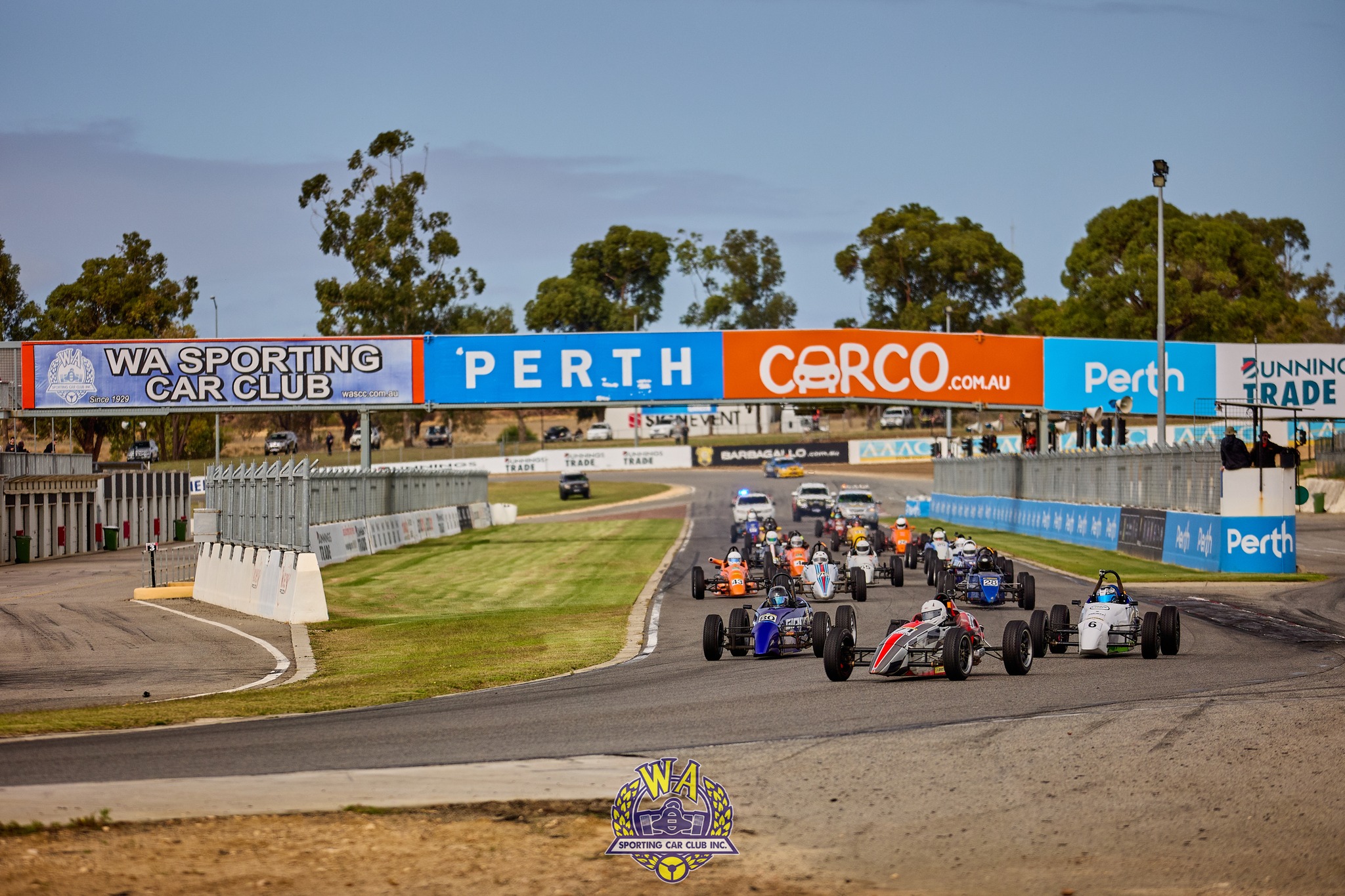 Want to go racing or get involved with racing cars?
Why motor racing? There's no denying the adrenalin rush, where else can you put your foot to the floor? You certainly can't speed on the roads. Most people may regard racers as rev heads and hoons but in truth, to be successful most racers are ten times more responsible than the average road driver. It can be dangerous out there. A quote from the WASCC's 'Need for Speed' brochure sums it up. "Motor racing offers excitement and satisfaction simply unavailable in other pastimes, a unique blend of technical challenge, mental ability and physical skills combined in the competitive package of car and driver".
Surprisingly inexpensive! It costs a lot less than you might think. A good 1200, race ready car, can be bought for $10,000 or less, a 1600 from around $15,000. A year's budget can be less than $5000. Check out the Formula Vee Handbook on the resources page and the Classifieds for available cars.
If you've never seen Vees race, get along to Barbagallo and watch the racing. Walk around the paddock, have a look at the cars, talk to the drivers. There's nothing they like more than talking about their cars and the racing.
STATE CHAMPIONSHIP 2023
1200
1. Brett Scarey  –  436
2. Andrew Lockett  –  416
3. Rod Maynard  –  286
1600
1. Franz Esterbauer  –  236
2. Dave Caisley –  329
3. Paul Moltoni –  329
CLUB CHAMPIONSHIP 2023
1200
1. Brett Scarey  –  95
2. Andrew Lockett  –  85
3. Jonathan Scarey –  65
1600
1. Franz Esterbauer  –  76
2. Simon Bate –  68
3. Ross Murray –  65
WASCC CHAMPIONSHIP 2023
1200
1. Brett Scarey  –  320
2. Andrew Lockett  –  288
3. Connor Welsh-  192
1600
1. Franz Esterbauer  –  262
2. Paul Moltoni –  205
3. Dave Caisley –  198