Want to go racing or get involved with racing cars?
Why motor racing? There's no denying the adrenalin rush, where else can you put your foot to the floor? You certainly can't speed on the roads. Most people may regard racers as rev heads and hoons but in truth, to be successful most racers are ten times more responsible than the average road driver. It can be dangerous out there. A quote from the WASCC's 'Need for Speed' brochure sums it up. "Motor racing offers excitement and satisfaction simply unavailable in other pastimes, a unique blend of technical challenge, mental ability and physical skills combined in the competitive package of car and driver".
Surprisingly inexpensive! It costs a lot less than you might think. A good 1200, race ready car, can be bought for $10,000 or less, a 1600 from around $15,000. A year's budget can be less than $5000. Check out the Formula Vee Handbook on the resources page and the Classifieds for available cars.
If you've never seen Vees race, get along to Barbagallo and watch the racing. Walk around the paddock, have a look at the cars, talk to the drivers. There's nothing they like more than talking about their cars and the racing.
Proud
Drivers Nationally With in excess of 300 cars nationally, grids are filled with drivers of different backgrounds and aspirations.
Success
9 WA Races Western Australia Championship is fought across nine race meetings, racing every 2-3 weeks from March to November.
Driving Skills
Youngest Member From as young as 14, Formula Vee provides the opportunities to learn driving skills
Forget Retirement
Oldest Driver Getting old does not have to mean a life of Golf, its time to live a little and get behind the wheel of a Formula Vee
STATE CHAMPIONSHIP 2023
1200
1. Brett Scarey  –  436
2. Andrew Lockett  –  416
3. Rod Maynard  –  286
1600
1. Franz Esterbauer  –  369
2. Dave Caisley –  329
3. Paul Moltoni –  329
CLUB CHAMPIONSHIP 2023
1200
1. Brett Scarey  –  95
2. Andrew Lockett  –  85
3. Jonathan Scarey –  65
1600
1. Franz Esterbauer  –  76
2. Simon Bate –  68
3. Ross Murray –  65
WASCC CHAMPIONSHIP 2023
1200
1. Brett Scarey  –  320
2. Andrew Lockett  –  288
3. Connor Welsh-  192
1600
1. Franz Esterbauer  –  262
2. Paul Moltoni –  205
3. Dave Caisley –  198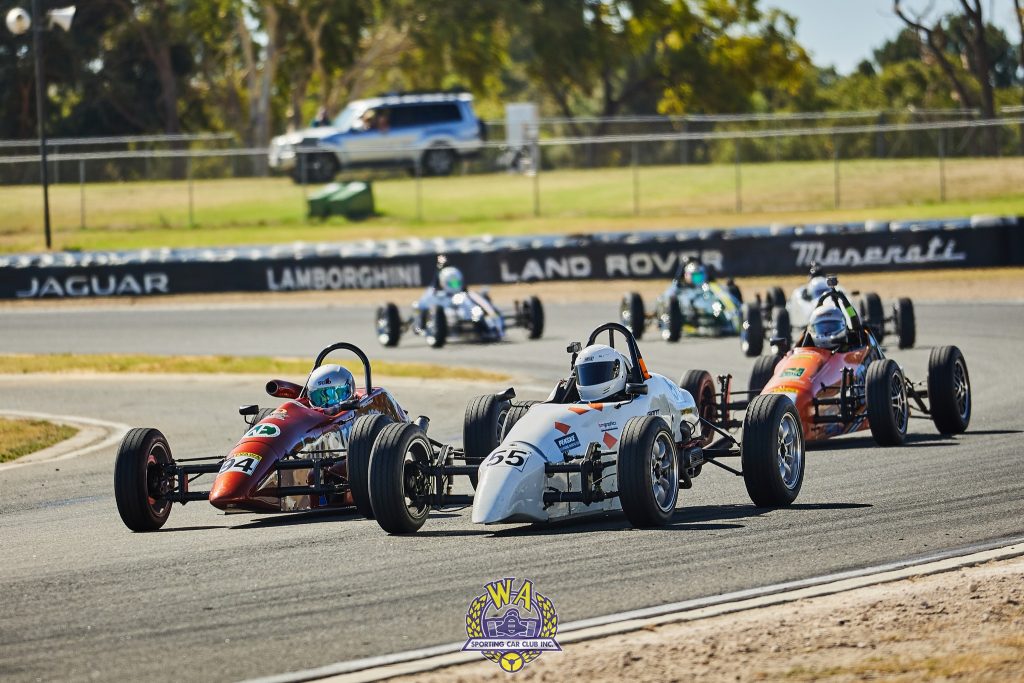 Carco.com.au  Raceway is a motorsport circuit located at Wattle Ave (off Old Yanchep Road) Neerabup, approximately 50 kilometres north of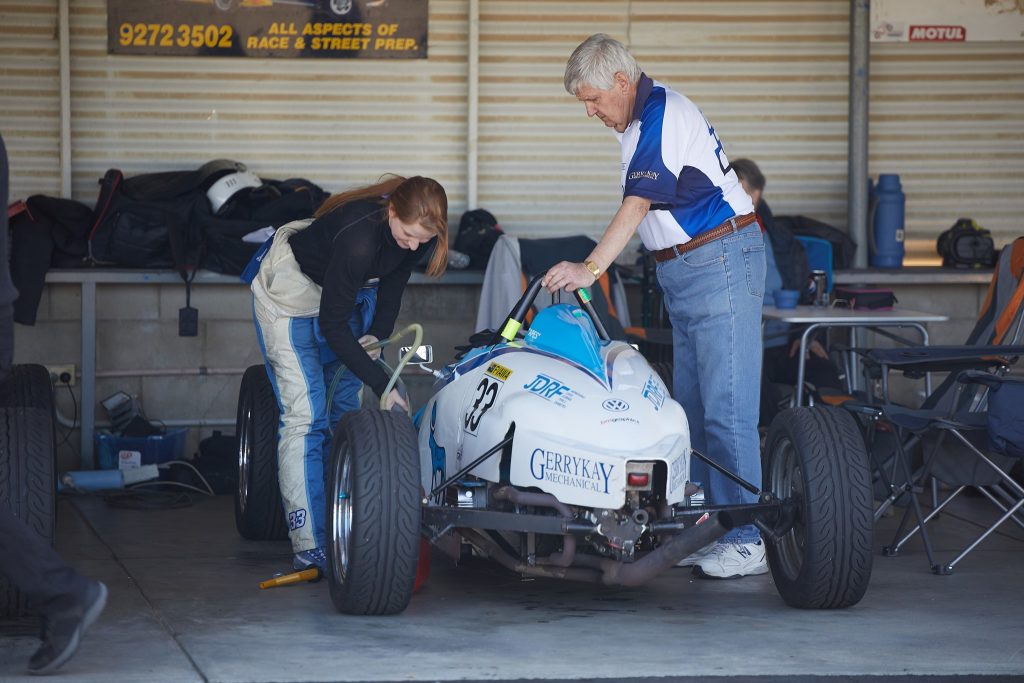 Baskerville Raceway, 473 Baskerville Rd, Old Beach TAS 7017, Australia 2023 will see the Tasmanian FVA host the coveted National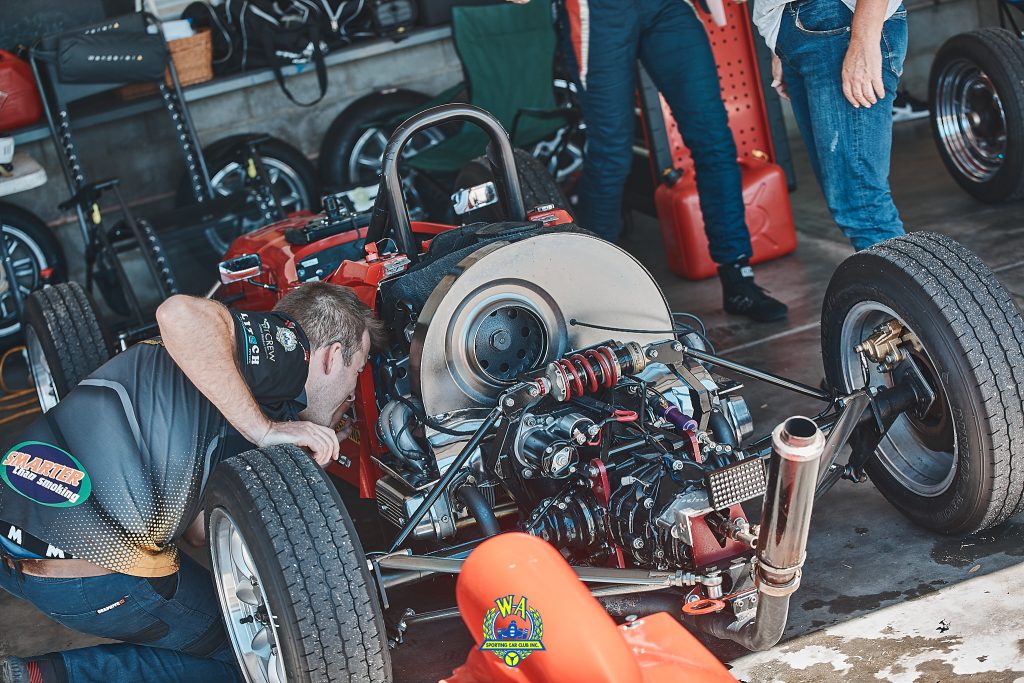 Phillip Island, 381 Back Beach Rd, Ventnor VIC 3922 The last of the National Series will be held at Phillip
LIVE YOUR DREAMS
Named after its use of Volkswagen components, Formula Vee is recognised by the Australian motor sport governing body, CAMS, as the entry-level open-wheeler circuit competition. Strictly controlled car specifications place greater emphasis on driver skill rather than budget and mechanical aptitude. As a result, it is a learning class and a stepping-stone into higher levels of motor sport. Larry Perkins, John Bowe, Colin Bond, Cameron McConville, Jason Bargwanna and Paul Stokell all began their careers in Formula Vee.